A Different Perspective on Feast-Keeping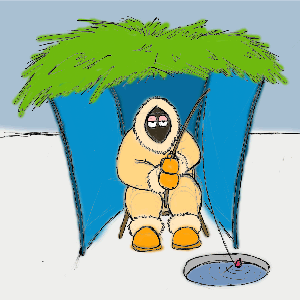 Q: I'm really struggling with the feasts. I love Shabbat and studying the Torah, but for some reason I… don't feel a drawing to keep the feasts, other than to study them at their time and season. I've prayed about this because I don't want to be disobedient to the Word… Thanks Kevin.
A: Perhaps it will help to look at this issue from a different perspective. When Adonai instituted the annual calendar for Israel's feasts and appointed times, He based it on the Land's natural agricultural and seasonal schedule. Passover, for example, is in the Spring, at the beginning of the harvest season; Shavuot is at the end of the spring harvest going into summer; Sukot wraps up all the harvesting in the Fall.
Now imagine that you are trying to keep these feasts according to this seasonal schedule in, say, Australia. If you don't at first notice that you're not in Jerusalem, and that there is no functioning Temple in Sydney, you'll surely notice that the weather is a little bit off—in fact, exactly the opposite from the Land of Israel (because Australia is in the southern hemisphere). This means that, from an Australian point of view, Passover is in the Fall, Shavuot is near winter, and Sukot is in the Spring. It's backwards!
How about this example: Sukot generally falls in early October. The sons of Israel are commanded to live in Sukot (temporary shelters) for seven days. The temperature at that time of year in the Land is in the 70's and 80's—beautiful weather! Now let's swing around to the other side of the planet, and just a few latitudinal degrees north to Anchorage, Alaska. You've built your sukah, and you're settling down in-side the flimsy structure when you realize there's a bit of a draft… it's about 40 degrees (during the day)! Not exactly an authentic Sukot celebration, is it?
Here's what we need to understand: we can't divorce feast-keeping from the Land and the Jewish people. It's one thing for believers in Yeshua to remember these days, even to memorialize them in ways that honor and conform somewhat to the instructions of Scripture. But we must not imagine—nor attempt to convince others—that by doing so, we are literally obeying God's Word. Nothing in Scripture ever indicates that Australians are to harvest wheat in June, or that Alaskans are to rejoice for seven days in igloos! The Torah stands forever, yet there are no Scriptural prescriptions for the people of Israel—much less believers in Yeshua from among the nations—to keep the Torah outside its divinely given context as the constitution for a united, distinct nation in the Land. While Torah's teachings are profitable for all, feast-keeping was not designed for the individual, but for the people of Israel as a whole community.
What do you think? Weigh in with your comments below.
This "Gentile Chronicles" article was originally published in Messianic Jewish Issues. The Gentile Chronicles is a recurring feature in Messianic Jewish Issues, and is part of Perfect Word's developing "Gentile Initiative" designed to explicitly build up Gentile believers in Yeshua.
https://mlqmsuiltnh3.i.optimole.com/cb:yG2w~3177c/w:auto/h:auto/q:mauto/ig:avif/https://www.perfectword.org/wp-content/uploads/2012/09/eskimo_succa1.gif
300
300
Kevin Geoffrey
https://www.perfectword.org/wp-content/uploads/2022/03/PW-logo.svg
Kevin Geoffrey
2012-09-27 00:01:38
2018-08-21 19:51:10
A Different Perspective on Feast-Keeping