The Organic Structure of Biblical Church

The Church—Yeshua's Called-Forth—is not a building or an event, but a living organism. Messiah is our head, and we are members of His Body, each of us set in place to perform various and unique functions. Whereas most congregations have rigid roles and hierarchies, with leaders segregated from the laity, the structure of Scripture's Called-Forth is far more amorphous, decentralized and simple. Here is a brief overview of the three main parts of the collective organism that is the true Called-Forth.
Members of One Body
God has mixed together and set within Yeshua's Body it's many members. Operating through diverse varieties of gifts and service of the Spirit, we are meant to function not for the sake of ourselves, but for the common good (1Co. 12:4ff). Among these "manifestations of the Spirit" are spiritual gifts—things such as words of knowledge and gifts of healing (1Co. 12:8). Other manifestations include things we think of as being more naturally endowed, such as helping and governing (1Co. 12:28). But whatever form our function takes, in the same way that our physical bodies have various parts working selflessly for the sake of the whole, so it is meant to be with the Called-Forth.
From within the larger, diverse Body, God has also set apart two smaller groups which give this untidy organism some simple structure.
Equippers
Distinguished among the Called-Forth are those whose job is to work "toward the equipping of the Q'do­shiym [saints] for the work of service—for the building up of the Body" (Eph. 4:12). These are the emissaries ("apostles"), prophets, proclaimers of Good News ("evangelists"), teachers and shepherds ("pastors"). As connective ligaments, equippers uniquely embody their God-given gifts, serving in a mainly itinerant capacity across multiple communities. While clearly essential to the Body, equippers are no more necessary than the parts we think of as weaker or less honorable (1Co. 12:22). Equippers were never meant to be venerated as specially anointed ones, left to be the primary workers of ministry. Rather, they are there to be relied upon for support, unity and maturity, so that the work of service can be done by the members of the Body. The Called-Forth is incomplete and dysfunctional without the presence of equippers, and their proper, balanced, biblical operation.
Servant Leaders
Last but not least are the overseeing elders, along with their servers ("deacons"), who keep watch over and care for the Called-Forth. Like a husband and father cares for his family, and a shepherd feeds and protects his flock, overseers are most directly responsible for the material and spiritual health and well-being of the Called-Forth. Overseers and servers are appointed by emissaries, and must meet a high bar of particularly excellent character, as Paul details in Titus 1 and 1 Timothy 3. Among those qualifications, overseers and servers are to be above reproach, the husband of one wife, and good leaders of their households. Contrary to contemporary terminology and roles, it is in fact a community's group of overseeing elders who are responsible for the teaching of God's word for the protection of the flock from false teachings. While some overseers may labor especially in the teaching of the word, all should labor by personal example—being able to teach, apply and impart the truth of God's word in any way that helps others behave scripturally in their everyday lives. It is the overseers' honor-worthy duty to make sure that Yeshua's disciples remain His disciples.
Did this post bless you?
♥
As the Called-Forth, we have been arranged together for a single, unified purpose. God has placed us in Yeshua's Body not just to sit in a pew facing frontward, passively receiving from a special, select few who stand apart from the people. He has instead placed and gifted us all for the common good—for the active building up of one another face to face—each of us spiritual, necessary, fully functioning members of Messiah's living Called-Forth.
What do you think? Share your thoughts in the comments below!
---
WATCH or LISTEN TO the full teaching on The Biblically Correct Podcast!
Go to https://www.biblicallycorrectpodcast.org/ep49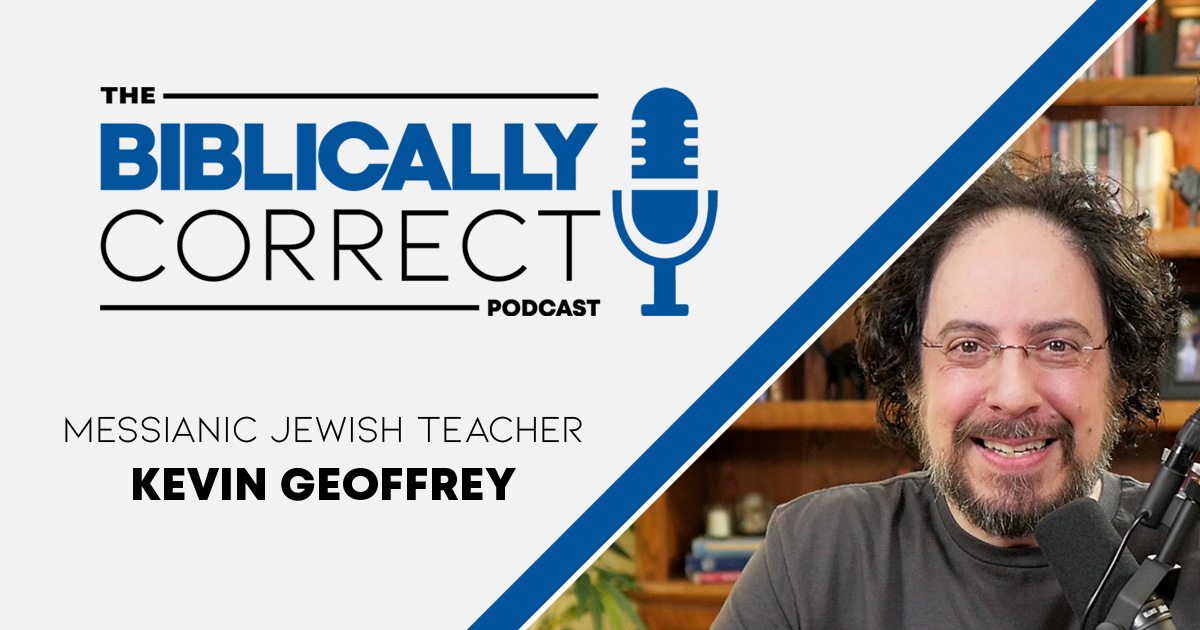 https://mlqmsuiltnh3.i.optimole.com/cb:yG2w~3177c/w:auto/h:auto/q:mauto/ig:avif/f:best/https://www.perfectword.org/wp-content/uploads/2023/08/paper_doll_banner.jpg
625
2560
Kevin Geoffrey
https://www.perfectword.org/wp-content/uploads/2022/03/PW-logo.svg
Kevin Geoffrey
2023-09-01 05:00:01
2023-08-28 17:06:53
The Organic Structure of Biblical Church