The Promise Kept: Irrefutable Proof of God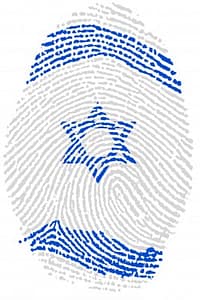 When it comes to proving the existence of God and the truthfulness of His Word, it's easy to come up short. As believers in Yeshua, we often present subjective or debatable evidence, such as personal experience, miracles, and fulfillment of Bible prophecy. But demonstrations of power and foreknowledge aren't necessarily measures of truthfulness. Rather, we trust what someone says when we believe he is true to his word… when we believe he will keep all his promises. So why should we trust that God's Word is true, that He exists, and that He is who He says He is? Because He has faithfully kept one objective, verifiable, and undebatable promise: Adonai has continued to preserve the Remnant of Israel from antiquity; He endures as the eternal guardian of the Jewish People.
As we fix our eyes on Yeshua—the ultimate fulfillment of all God's promises—we often fail to see the whole plan of salvation. While the Master Yeshua is clearly the central and climactic figure of this story, the Jewish people are primary characters, without whom the entire plot unravels. God's plan for reconciling all people-groups to Himself hinges on His promise to the people of Israel.
From beginning to end, this promise is thoroughly embedded in the Scriptures. Despite Israel's inevitable, repeated disobedience, Adonai nevertheless vows, "I will not reject them or abhor them so as to destroy them completely, breaking my covenant with them" (Leviticus 26:44). Mosheh (Moses) characterizes God as being "faithful" to His covenant (see Deuteronomy 7:9), declaring to Israel that "he will never leave you nor forsake you" (Deuteronomy 31:8). Specifically of the tribe of Judah, 2Kings 8:19 proclaims, "Nevertheless, for the sake of his servant David, the Lord was not willing to destroy Judah. He had promised to maintain a lamp for David and his descendants forever."
By making such a vow to Israel, Adonai commits Himself to her preservation—God puts His own name at stake. In 2Samuel 7:22-26, David exalts Adonai for this promise, professing, "There is no one like you…. And who is like your people Israel—the one nation on earth that God went out to redeem as a people for himself, and to make a name for himself…. You have established your people Israel as your very own forever…. Do as you promised, so that your name will be great forever…." By redeeming Israel and promising to establish her forever, God has married His reputation to the fate of the Jewish People. The trustworthiness of His Word depends upon the destiny of the people of Israel.
Why has Adonai done this? Is it because He loves Jewish people more than all the other nations? Adonai does indeed love the people of Israel, but our preservation is for an even greater purpose: God keeps His promise to the people of Israel so that the nations will know He is God!
Adonai declares through the prophet, "It is not for your sake, O house of Israel, that I am going to do these things, but for the sake of my holy name…. Then the nations will know that I am the Lord… when I show myself holy through you before their eyes. For I will take you out of the nations" (Ezekiel 36:22-24). God promises not only to preserve the people of Israel, but also to maintain us as a distinct people-group on the earth. Should the Jewish people cease to exist as a recognizable remnant, God is proved a liar—His reputation destroyed among the nations. Yet despite global dispersion and against all odds, the Jewish people remain. Our existence proves that Adonai is God; and, indeed, He is true to His Word.
"God did not reject his people [Israel], whom he foreknew…. For God's gifts and his call are irrevocable" (Romans 11:2, 29). If God forgets His promises to His people Israel, we can forget any hope for ourselves. But the Good News is that He has a plan to save and reconcile all peoples back to Him. We can trust that He alone is God—and that His Word is faithful and true—because Adonai preserves the Jewish people, just as He promised to do.
This "Challenging Paradigms" article was also published in Messianic Jewish Issues.
https://www.perfectword.org/wp-content/uploads/2022/03/PW-logo.svg
0
0
Kevin Geoffrey
https://www.perfectword.org/wp-content/uploads/2022/03/PW-logo.svg
Kevin Geoffrey
2012-05-10 00:01:19
2017-07-05 15:51:08
The Promise Kept: Irrefutable Proof of God