Introduction to Bible Translations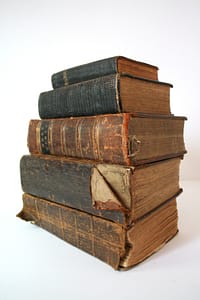 Q: I was curious, which English Bible translation do you find to be the most accurate? Is there a correct / accurate Hebrew / English Bible translation? Is there a good Hebrew Bible Dictionary other than the Strong's? Is there a Messianic Jewish Commentary that I can trust? Any advice or guidance will help. Thank you.
A: These are all great questions—thank you for asking!
As you probably already know, he Scriptures were written in Hebrew (some in Aramaic) and Greek. So when we read the Scriptures in English, we are reading a translation. By definition, this means that no translation can be absolutely "correct." A translation requires more than just the conversion of individual words. Concepts and connotations need to be understandable by the receiving audience. The various Bible translations fall along a spectrum between literal and paraphrase. A literal translation attempts to convey the original meanings of words and phrases. A paraphrase focuses on the translation of original ideas and concepts. Many modern translations attempt to preserve a certain level of what is called "dynamic equivalence" with the source texts, trying to strike a balance between the literal and paraphrase ends of the spectrum.
I use different translations of the Scriptures, depending on the situation. For example, I sometimes use the New International Version (NIV, 1978) or the Complete Jewish Bible (CJB) for public reading, since they use simple, modern English. However, I never use the NIV or CJB for straight study, because that simple English comes at the cost of the underlying languages. When I study, I compare multiple English translations, including the New American Standard (NAS) and English Standard Version (ESV), but my starting text is always Young's Literal Translation (YLT), because I want to be able to "see through" the translation to the original language as accurately as possible (though I rarely interact with the Scriptures solely in English). And I would never rely upon a translation of a translation (i.e. Hebrew Gospels into English).
All that said, for a balance between modern readability and literal accuracy, I tend to favor the NAS. The CJB would be my second choice, only because it attempts to remain faithful to a Messianic Jewish perspective.
Two of my favorite study tools are actually an Interlinear Hebrew-English "Old Testament" and an Interlinear Greek-English "New Testament". An interlinear book provides a word-for-word line of English translation for each line of the original language. As far as translations go, an interlinear version will be the most accurate, making it great for study, but impractical for most other purposes.
As for Bible dictionaries, Strong's numbering system is very helpful, but his definitions are not generally regarded as authoritative. You may want to consider a lexicon, such as Brown-Driver-Briggs (for Hebrew) and Thayer's (for Greek). As for Messianic Jewish commentaries, there's nothing like David Stern's Jewish New Testament Commentary. I highly recommend it.
What do you think? Sound off below.
An excerpt of this "Fast Foundations" article was originally published in Messianic Jewish Issues.
https://mlqmsuiltnh3.i.optimole.com/cb:yG2w~3177c/w:auto/h:auto/q:mauto/https://www.perfectword.org/wp-content/uploads/2012/06/Stock___Pile_of_Old_Bibles_2_by_GothicBohemianStock1.jpg
3456
2304
Kevin Geoffrey
https://www.perfectword.org/wp-content/uploads/2022/03/PW-logo.svg
Kevin Geoffrey
2012-06-14 00:01:31
2017-07-05 16:02:28
Introduction to Bible Translations